Thanks, and We'll See You Soon!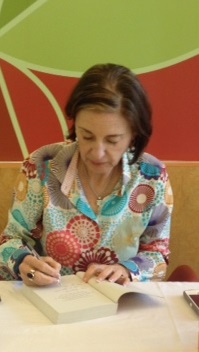 We want to take a minute to express our gratitude to everyone who worked so hard for the better part of a year to make Gulf Coast Reads 2016 a success. Special thanks, of course, go out to our author, Jan Jarboe Russell, who traversed the region end to end and top to bottom with far more graciousness, good humor and gusto than we had any right to expect. Thanks also to Dr. Abbie Grubb, William McWhorter and our other visiting scholars whose expertise put the events described in The Train to Crystal City into other contexts both past and present. Thanks to Crystal City internee Eb Fuhr who joined us via Skype at Harris County Law Library for sharing his experiences. Finally, we want to thank all of the Gulf Coast Readers who attended programs and book discussions. It is your enthusiasm for reading and its power to strengthen communities that makes this program possible.
Until next time, we wish you all happy reading!