About the Author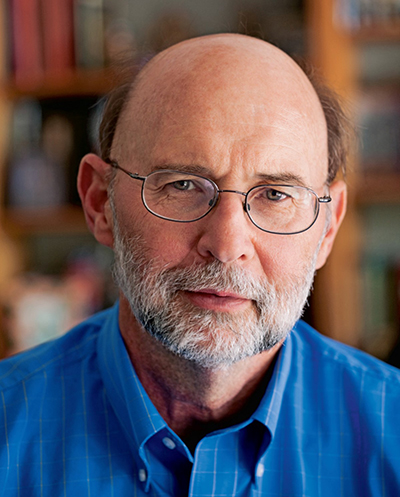 Photo: © Lori Braun
Stephen Harrigan was born in Oklahoma City in 1948 and has lived in Texas since the age of five, growing up in Abilene and Corpus Christi. He is a longtime writer for Texas Monthly, and his articles and essays have appeared in a wide range of other publications as well, including The Atlantic, Outside, The New York Times Magazine, Conde Nast Traveler, Audubon, Travel Holiday, Life, American History, National Geographic and Slate.
Harrigan is the author of nine books of fiction and non-fiction, including The Gates of the Alamo, which became a New York Times bestseller and Notable Book, and received a number of awards, including the TCU Texas Book Award, the Western Heritage Award from the National Cowboy and Western Heritage Museum, and the Spur Award for Best Novel of the West. His most recent novel, Remember Ben Clayton, was published by Knopf in 2011 and praised by Booklist as a "stunning work of art" and by The Wall Street Journal as a "a poignantly human monument to our history." Remember Ben Clayton also won a Spur Award, as well as the Jesse H. Jones Award from the Texas Institute of Letters and the James Fenimore Cooper Prize, given by the Society of American Historians for the best work of historical fiction. In the Spring of 2013, the University of Texas Press published a career-spanning volume of his essays, The Eye of the Mammoth, which reviewers called "masterful" (from a starred review in Publishers Weekly), "enchanting and irresistible" (the Dallas Morning News) and written with "acuity and matchless prose."(Booklist).  Harrigan just finished A Friend of Mr. Lincoln, which should be out  in 2015.  He is currently working on a soup-to-nuts history of Texas.
Among the many movies Harrigan has written for television are HBO's award-winning "The Last of His Tribe," starring Jon Voight and Graham Greene, and "King of Texas," a western retelling of Shakespeare's King Lear for TNT, which starred Patrick Stewart, Marcia Gay Harden, and Roy Scheider. His most recent television production was "The Colt," an adaptation of a short story by the Nobel-prize winning author Mikhail Sholokhov, which aired on The Hallmark Channel. For his screenplay of "The Colt," Harrigan was nominated for a Writers Guild Award and the Humanitas Prize. Young Caesar, a feature adaptation of Conn Iggulden's "Emperor" novels, which he co-wrote with William Broyles, Jr., is currently in development with Exclusive Media.
A 1971 graduate of the University of Texas, Harrigan lives in Austin, where he is a faculty fellow at UT's James A. Michener Center for Writers and a writer-at-large for Texas Monthly. He is also a founding member of CAST (Capital Area Statues, Inc.) an organization in Austin that commissions monumental works of art as gifts to the city. He is the recipient of the Texas Book Festival's Texas Writers Award, the Lon Tinkle Award for lifetime achievement from the Texas Institute of Letters, and was recently inducted into the Texas Literary Hall of Fame. Stephen Harrigan and his wife Sue Ellen have three daughters and two grandchildren.